Update: Sadly to lack of facilities, this project has been discontinued. If you have an idea where we can use a kitchen that fits 15-20 people at once, please contact me and we can start reviving the project.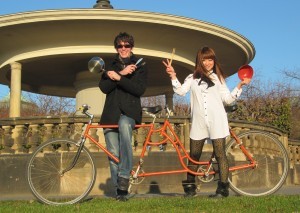 Hier kannst du lernen und schmecken! Jedes Tandem besteht aus 2 Terminen, damit jede

Nation sich vorstellen kann. Die "Gastgeber" können dann mit Rat und Tat bei Ihren Rezepten zur Seite stehen.Man trifft sich, stellt das Rezept vor, und anschließend gemeinsam putzt, schnippelt und brät, um am Ende die Früchte der eigenen Arbeit zu genießen.Und am Ende? Gehen alle mit einem neuen Rezept nach Hause
Teilnehmer aus jeder Nation sind herzlich eingeladen, teilzunehmen!
Die Anmeldung erfolgt immer für ein "Tandem", also für zwei Termine. Die Kosten für beide Termine zusammen sind 7 Euro (mit ESN-Card 6.50).
Termine:
Ablauf: 
Treffpunkt 15 Uhr Mensa Reichenbachstrasse
Aufgrund der Hygienebedingung müsst ihr festes Schuhwerk sowie ein sauberes Baumwolltshirt tragen. Kochschürzen und Handschuhe werden gestellt.
Uns geht uns ein Koch der Mensa Reichenbachstrasse zur Hand.
Anmeldung
Die Anmeldung erfolgt bei ESN-Dresden. Dazu kommt ihr entweder während der Öffnungszeiten (Montags und Dienstags von 13:00 bis 14:30) ins ESN-Büro im Toepler-Bau Raum 103, oder am Dienstag zur Länderparty um 20oo Uhr im Countdown.
——————————————————————————————————————–

So you have been in Germany for a while, but you are not able to cook even one German
dish? Come and learn how to cook them, and impress your family and friends when you're back!
The events are always double, so one time you learn how to make a German dish, together with German people. The next time, you show us some of your national specialties and we cook it together!
Also you have the chance to see how a Mensa looks like from the inside!
Upcoming
Germany-China
10.Januar 2012 Gulasch mit Rotkraut und Knödeln (Meat with Dumplings)
17. Januar 2012 Gongbaojiding (Chicken with Peanut)
How to participate?
Supported by: